Poly Bagging And Mailing Machines
A vertical bagging machine can be used in many sectors with food, pharmaceutical, healthcare, hardware, logistics, printing and publishing to name just a few.

Below you will find a selection of bagging and mailing equipment that we can offer from the Minipack Torre portfolio of machines that are ideal not only for lower volume bagging needs but also in higher volume poly bagging for the mailing industries. The mailing machines such as the Mailbag or Continua work on flat printed items such as magazines, leaflets and even operator manuals that are placed in the box with new equipment. With the new X-Bag Evo it is possible to pack a wide range of items from bread and cakes to small spare parts and items of hardware.
The New Minipack Torre X-BAG Machine
Ideal in the food industry and when smaller items need bagging such as hardware and hinges etc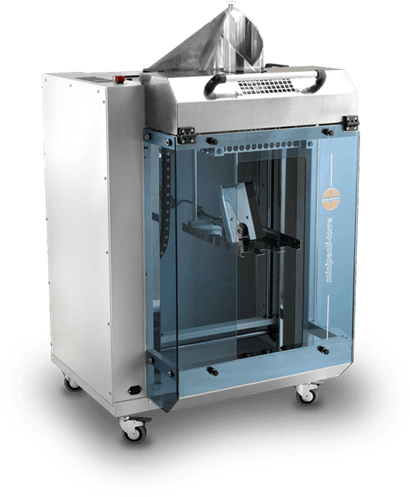 The X-BAG bagging machine is designed to pack smaller products from fresh foods and bakery products such as small buns, teacakes etc. and small spare parts such as screws, hinges and other small industrial components. All these products can be vertically packed in an array of film types. With the X Bag from Minipack Torre you now have a cost effective and more efficient and quicker method of making small bags for products over a manual lay flat tube and a heat sealer. With far less capital outlay that a traditional vertical form fill and seal machine the X-BAG really is a viable and effective bagging option.
Compact design with a footprint of just 80 cm x 85 cm and a height of only 140 cm

Simple in both design and operation makes the machine very user friendly

Patent protected dual sealing system for seal integrity

Bag length from 50 mm to 330 mm

Film thickness from 15 to 50 micron in Polyethylene, polyolefin, micro­-perforated,and biodegradable films can be used.

Bag widths available depending on forming collars are 170 mm 185 mm and 235 mm
The Minipack Torre Mailbagging Machine
Ideal for the print, publishing and direct mailing industries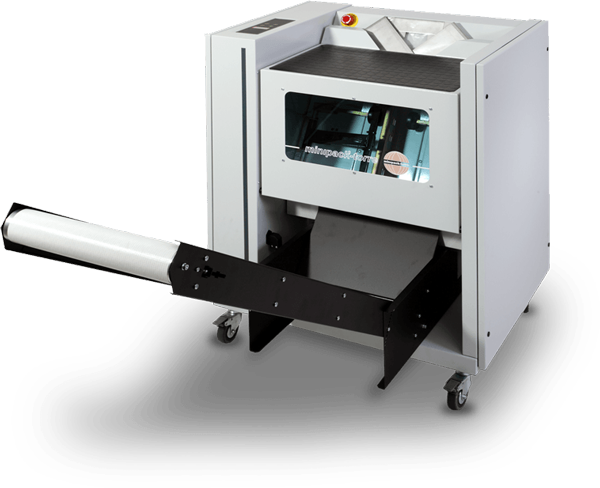 Simplicity really is the key to the Minipack Mail Bagging machine's success. Designed to work with flat printed items such as magazines, monthly mailers and other items such as instruction books etc this machine is the most cost effective poly bagging machine on the market today. These machines have been available in the UK for nearly 20 years and we are still supplying spare parts and consumables for machines approaching that age... they are ultra reliable and well proven for the purpose they are made. With different forming collars it is possible to pack publications 20 mm in thickness and A4 in width.
Can wrap up to 1200 items per hour on A4

Easy to use and set with digital control

Can store 10 different programmes

Requires only a 13 amp plug and no compressed air supply

Self adjusts to the length of your product

On wheels so very easy to use

Packs can be collated in the machine ideal for inserts and flyers



Continua High Volume Horizontal Poly bagging Machine
With 2 models in the Continua range, speeds available range from 30-60 items every minute and both machines can be used with both clear and pre-printed mailing polythene. The two models available are the Continua Plexi 30 and the Plexi 60 and are both a fantastic way to improve presentation, security and also the efficiency of any direct mail operation and other applications such as user manuals etc for new products.
Max Thickness From 20 mm to 32 mm For the Plexi 60

Can be used on clear or printed films

Can wrap DL to A3 format products

Can wrap A3 format products

Auto sheet feed options available
Interested? please contact us for more details 01246 488999 or email us here