Conveyor and Handling Solutions
From a simple gravity fed expandable and flexible conveyor for simply taking product away from a manual or automatic shrink wrapping machine all the way through to power driven straight conveyors and bespoke rotating tables often found at the discharge of
flow wrapping
machines and many other pieces of
packaging equipment
.
Below is an example of some of the conveyor systems we can supply: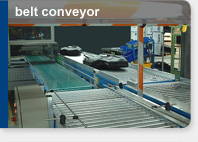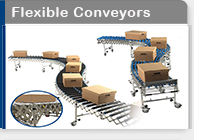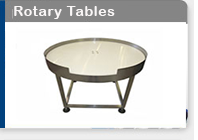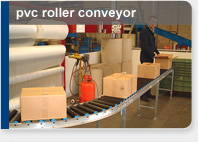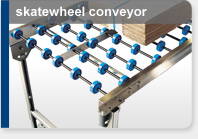 Available in a wide range of sizes, drive configurations and paint finishes to cater for most applications. We have smooth belt and grip top belts for standard handling requirements plus heavy duty, fire retardant and food grade belts.
Highly mobile and extremely flexible, these expanding conveyors can be moved, stretched out and positioned in minutes. Simply wheel it out and expand it straight or around bends to suit your needs. When finished just close the unit up and store away. This flexible conveyor has lattice side frames which will enable it to be formed around corners or even tight bends with ease. These flexible and expanding conveyors can be used on their own or can integrate into an existing installations in stores, warehouses or assembly lines.

Rotary Tables & Lazy Susans
We have various sizes of rotary tables / lazy suzy to cater for the accumulation of product to allow operators time to inspect and pack. They can included as standard variable speed control offering a range of 2 to 7 RPM together with a choice of working heights and cut outs to cater for in feed and out feed conveyors for the transfer of product.
Our plastic roller conveyors are available in high impact PVC for general use, with food grade rollers also an option, both available with mild and stainless steel bearings. Diameters start from 20mm to 80mm, weight capacity ranging from as little as 3kgs to 650kgs for each roller.
The skatewheel conveyor is great for lightweight loads as it takes less force to move along the conveyor, therefore using less energy than a gravity roller!. The product being conveyed maintains orientation while moving on the skate wheel conveyor. This is especially useful if the product moves around a curved section. Another advantage over a straight roller conveyor is the natural differential action of skate wheel conveyors.
We can also supply bespoke conveyor systems to suit your particular industry and production process, please contact to us discuss your requirements on 01246 488999.